Authentic Indian & North Indian Cuisine
Best authentic Indian food ever eaten in this town. Its super healthy, I can eat this food everyday. Their goat curry is fabulous and flavorful. just love it. The service was really friendly. I got positive vibes in the restaurant. Will be back for the great food soon.
I thought I didn't like Indian Food. Turns out, I just never had GOOD Indian food. Everything we ordered was perfectly cooked and the flavors were fantastic and the atmosphere is unbeatable. This is one of the best restaurants in Bellingham, hands down.
The food is great! Customer service was amazing! I LOVED the Indian Music; however, it was a little odd when the music was changed to Jazz... Will be back again for sure!
TUESDAY - THURSDAY
2:00PM - 5:00PM
$4 COCKTAILS!
$2 WELL DRINKS!!
Follow us on Facebook & share a picture of your beer, wine, cocktail or well drink in our bar and we'll give you another round of the same drink FREE!!
(any time, limit 1 per customer)
MONDAY - FRIDAY
11:00AM - 2:30PM
Normally $17.99 – $22.99 – this is a great chance to enjoy our Thali at lunchtime!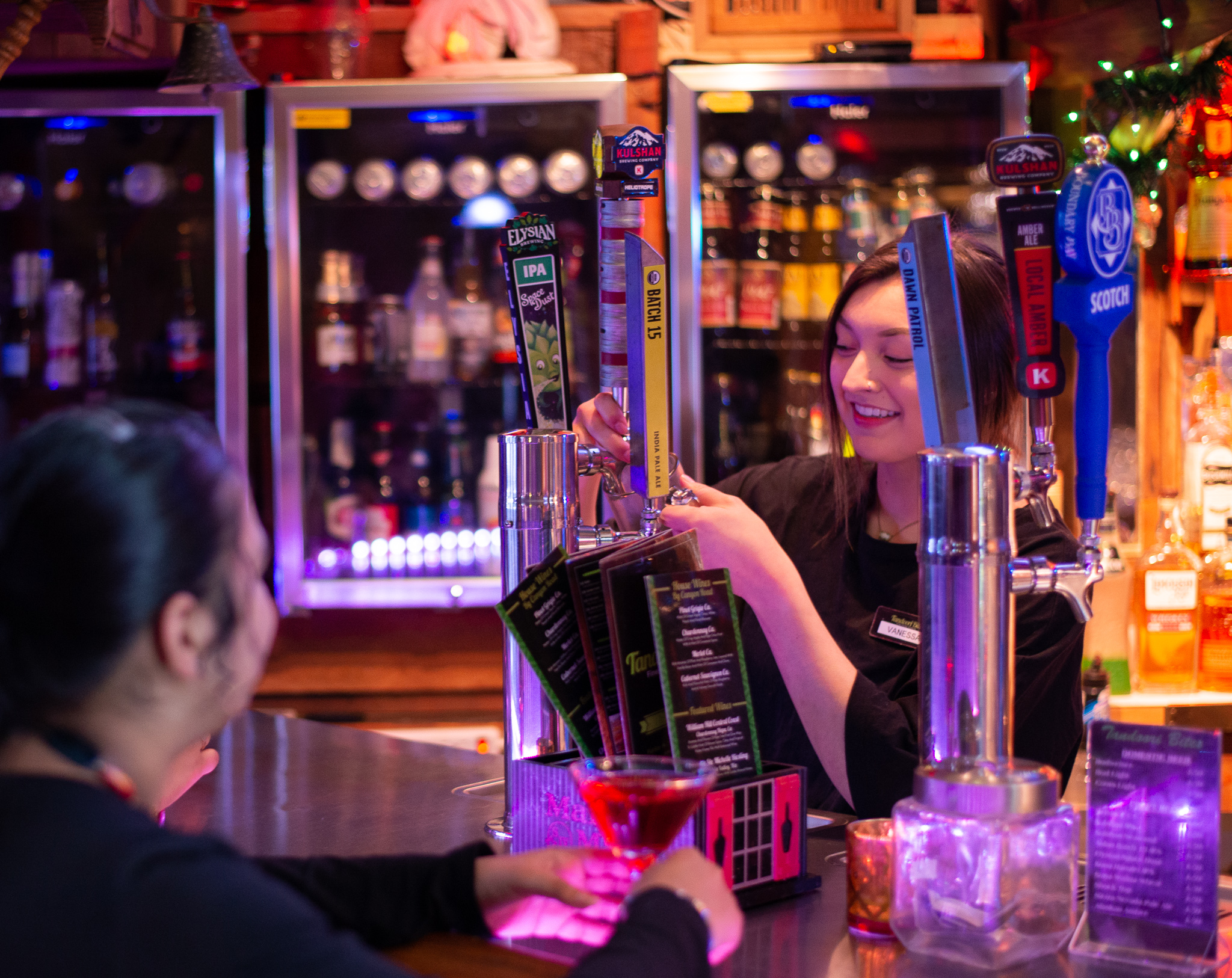 Tandoori Bites is a family-owned and operated Indian restaurant in Whatcom county serving food from fresh, locally-sourced ingredients.

Our atmospheric bar area is a favorite spot for Happy Valley & Sehome locals to enjoy a few drinks while meeting with friends & neighbors or watching a game.
Address
505 32nd St STE 104
Bellingham
WA 98225